62″ UNDERLIT SLEEPER PANELS
For 2007+ Kenworth models with 62″ sleepers. Underlit with 7 amber clear 3/4″ round LED lites. Measure 3″ wide.
Product Information
These sleeper panels are designed for 2007+ Kenworth models. Will fit 62″ sleepers. Part of the Panelite by Dieter's Underlit line. Sold in pairs, each of the sleeper panels have (7) 3/4″ round amber clear LED. Measure 3″ wide. Hardware, lites and harnesses are included.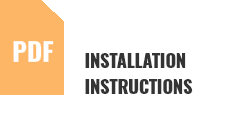 For ordering or pricing information, please visit your local dealership.