3D SKIRTING – FOR GLIDER TRUCKS
For Peterbilt 389 gliders. One-piece cab and hood extension panel. Measure 4″ wide. Blank. Use with 10672011.
Product Information
This 3D skirting kit is designed for Peterbilt 389 gliders. This kit includes a one-piece cab and hood extension panels. Sold in pairs, this kit is blank (no lites). The cab panels measure 4″ wide. Attaches using supplied hardware. To be used in conjunction with 3D lower hood panel 10672011.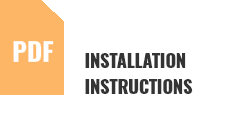 For ordering or pricing information, please visit your local dealership.