3D SKIRTING UNDERLIT (PAINTABLE) – FOR GLIDER TRUCKS
For Peterbilt 389 gliders. Underlit 3D one piece cab and hood extension panel. Paintable. With 3/4″ round LED lites. Cab panels 4″ wide. Use with 10672013.
Product Information
This 3D skirting kit is designed for Peterbilt 389 gliders. This paintable kit includes a one-piece cab and hood extension panels. Use with 10672013. Part of the Panelite by Dieter's Underlit line. Sold in pairs, with (9) 3/4″ amber clear LED. The cab panels measure 4″ wide. Attaches using supplied hardware. Lites and harnesses included. For 2015+ Peterbilt 389 models, a change has taken place with the renaming of the former 388. Our catalog refers to a 388, which is the NEW 389 short hood. The 389's referred to in our catalog are the NEW 389 long hood.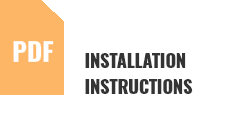 For ordering or pricing information, please visit your local dealership.