STANDARD HOOD EXTENSION PANELS
For 2007-2017 Peterbilt 388 models. With 4 amber clear M5 LED lites. Standard replacement.
Product Information
These standard hood extension panels are designed for 2007-2017 Peterbilt 388 models. Replaces the trucks existing OEM extension panels. Sold in pairs, each of these panels have (4) M5 amber clear LED lites. To be used with 3″ wide cab panels. Made of durable stainless steel, these are for use with standard length cab panels. Uses existing hardware as well as additional hardware (included). Lites and harnesses included. For 2015+ 388/389 models, a change has taken place with the renaming of the former 388. Our catalog refers to a 388, which is the NEW 389 short hood. The 389's referred to in our catalog are the NEW 389 long hood.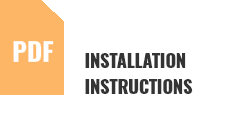 For ordering or pricing information, please visit your local dealership.