NOTCHED HOOD EXTENSION PANELS
For 2007-2008 Peterbilt 389 models. With 4 M1 amber clear LED lites. Notched replacement.
Product Information
These notched replacement hood extension panels are designed for 2007-2008 Peterbilt 389 models. Replaces the existing OEM extension panels. Sold in pairs, each of the panels have (4) M1 amber clear LED. To be used with 3″ wide cab panels. Made of durable stainless steel, the notched replacement panels are for use with standard cab panels. Uses existing hardware as well as additional hardware (included). Lites and harnesses included.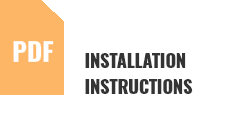 For ordering or pricing information, please visit your local dealership.