62″ SLEEPER PANELS
For EPA 2007+ Kenworth T800 Aerocab and W900 Aerocab models with 62″ sleepers. Blank (no lites).
Product Information
These 62″ sleeper panels are designed for EPA 2007+ Kenworth T800 (Aerocab) and W900 (Aerocab) models.  Sold in pairs, each of the sleeper panels are blank (no lites). Hardware is included. All EPA 2007+ panels are for trucks with side mount exhaust, all other trucks must use 1995-2006 panels.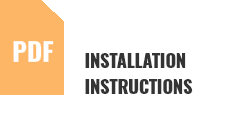 For ordering or pricing information, please visit your local dealership.