CORONADO SUNVISOR
For raised roof Coronado models, 2005-2009. With 5 amber M1 LED lites. Has 13.5″ face.
Product Information
Sunvisor designed for 2005-2009 Coronado models with raised roofs. This stainless steel sunvisor has a 13.5″ face and has (5) M1 amber LED. Sold individually. Harnesses, brackets, lites and hardware are all included.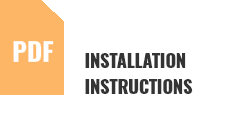 For ordering or pricing information, please visit your local dealership.