UPPER CAB, SLEEPER & EXTENDER TRIM – VNL760
For 2018+ Volvo VNL760 models. Sold as a 4-piece set.
Product Information
This upper cab, sleeper and extender trim is designed for 2018+ Volvo VNL760 models. Cab and sleeper portion is one piece. Sold as a set and will complete both sides of the truck.  The stainless steel trim panels fasten using supplied 3M two-sided tape.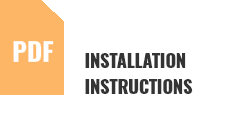 For ordering or pricing information, please visit your local dealership.