CAB PANELS
For 2012+ CT660 122 BBC single exhaust models. Driver side heater cutout. With 3 amber M1 LED lites per panel.
Product Information
Cab panels designed to fit a 2012+ CT660 with 122 BBC single exhaust models .  These cab panels are the traditional vertical style panels, with wrap. Sold in pairs, both panels have (3) M1 amber LED. The driver's side panel has a heater plug cutout. Brackets, lites, harnesses and hardware are included. In order to install these cab panels, drilling of the underside of the cab is required.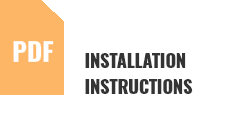 For ordering or pricing information, please visit your local dealership.