FUEL TANK STRAP COVERS
For all Kenworth models. Sold in pairs. Each strap has 6 amber M5 LED lites. For 2″ wide straps.
Product Information
These fuel tank strap covers are designed for Kenworth models. The mirror finish lited panels attach to the existing straps and enhances the overall appearance of the fuel tanks. For 2″ wide straps. No drilling of straps is required. Uses supplied brackets which clamp between the straps and the tank. Sold in pairs, each of the strap covers have (6) M5 amber LED. Harnesses, lites and hardware are included.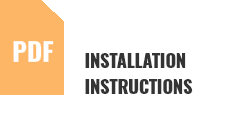 For ordering or pricing information, please visit your local dealership.