BACKLIT 86″ SLEEPER PANELS WITH EXTENDERS
For Kenworth T660 models with 86″ sleepers with extenders.Backlit line. Amber clear 3/4″ round LED lites.
Product Information
Sleeper panels designed for Kenworth T660 models. For 86″ sleepers with extenders. Part of the Panelite by Dieter's Backlit line. Sold in pairs, each of the sleeper panels have (12)  3/4″ round amber clear LED. Hardware, lites and harnesses are included.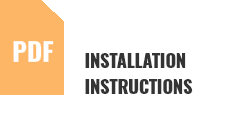 For ordering or pricing information, please visit your local dealership.