UNDERLIT ENHANCED BOTTOM CAB PANELS
For 2013+ Kenworth T660 models. Enhanced bottom, to be used with sleeper panels. Underlit. Amber clear 3/4″ round LED lites. Block heater cutout.
Product Information
These cab panels are designed for 2013+ Kenworth T660 models. For use with sleeper panels. These enhanced bottom cab panels are part of the Panelite by Dieter's Underlit line. Sold in pairs, each of the panels have (6) 3/4″ round amber clear LED. Block heater cutout on the driver side panel. Attach along the base of the cab and also attach to the sleeper panels. Installs without damaging the body of the truck. Lites, hardware and harnesses are included.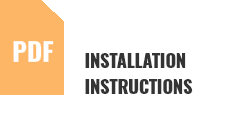 For ordering or pricing information, please visit your local dealership.